Exam Activities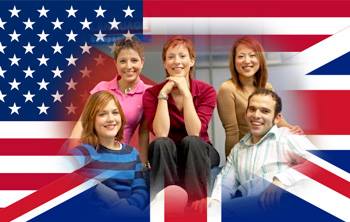 The BIG BEN Language schools offer preparation for international exams and certificates like Cambridge – FCE, CAE, CPE; IELTS; TOEFL and Trinity College London.  In 2009, BIG BEN became the first licensed centre for Trinity College London exams in Bulgaria. All our students from BIG BEN's children English language courses pass the Trinity College London exam as a form of external evaluation. This comes to show the quality of our training. We are proud of our students' results which in 2015 marked 100% success.
In 2018 BIG BEN started Cambridge Exam preparation courses. Those are recognized globally by leading institutions in the academic and professional spheres. Thus we provide an excellent opportunity for all our students from different age groups and levels of English to prepare and pass the Cambridge Certificate Exam.
If you want to study or work abroad, you will need a certificate to prove your level of English proficiency. Cambridge's certificates are indefinite and are recognized by a large number of universities and employers around the world.
BIG BEN provides for its students :
specialized preparation classes with foreign tutors;
mock exams for international certificates held by foreign qualified teachers – native speakers;
individual counselling for intensive training, aimed at a specific format of the exam and each student's needs;
examination of TRINITY College London as a registered examination centre in our training facilities;
block registration for exams of Cambridge
What is the international exam of Cambridge?
There are two options: A2 Key for Adults and A2 Key for Schools for Students; B1 Preliminary for Adults and B1 Preliminary for Schools for Students. The difference between the two options is only in the content and topics that are selected by age. The exams test four language skills – reading, writing, listening and speaking in three modules: Reading and Writing, Listening, Speaking. Successfully passed exam passes are rated "Pass with distinction", "Pass with merit" and "Pass" according to the number of points the candidate has received. A2 Key (KET) is at A2, B1 Preliminary (PET) level – level B1 of the Common European Framework of Reference.
It is suitable for:
candidates with different levels of proficiency;
for people from primary school to adulthood;
for anyone wishing to improve their spoken English training, work or everyday contact level.